MRF : divergent flow near interface when the rotating zone is unaligned
Hello! When simulating a wind turbine with unaligned flow (turbine with tilt) I got a divergent flow near the interface of the non inertial zone and inertial zone.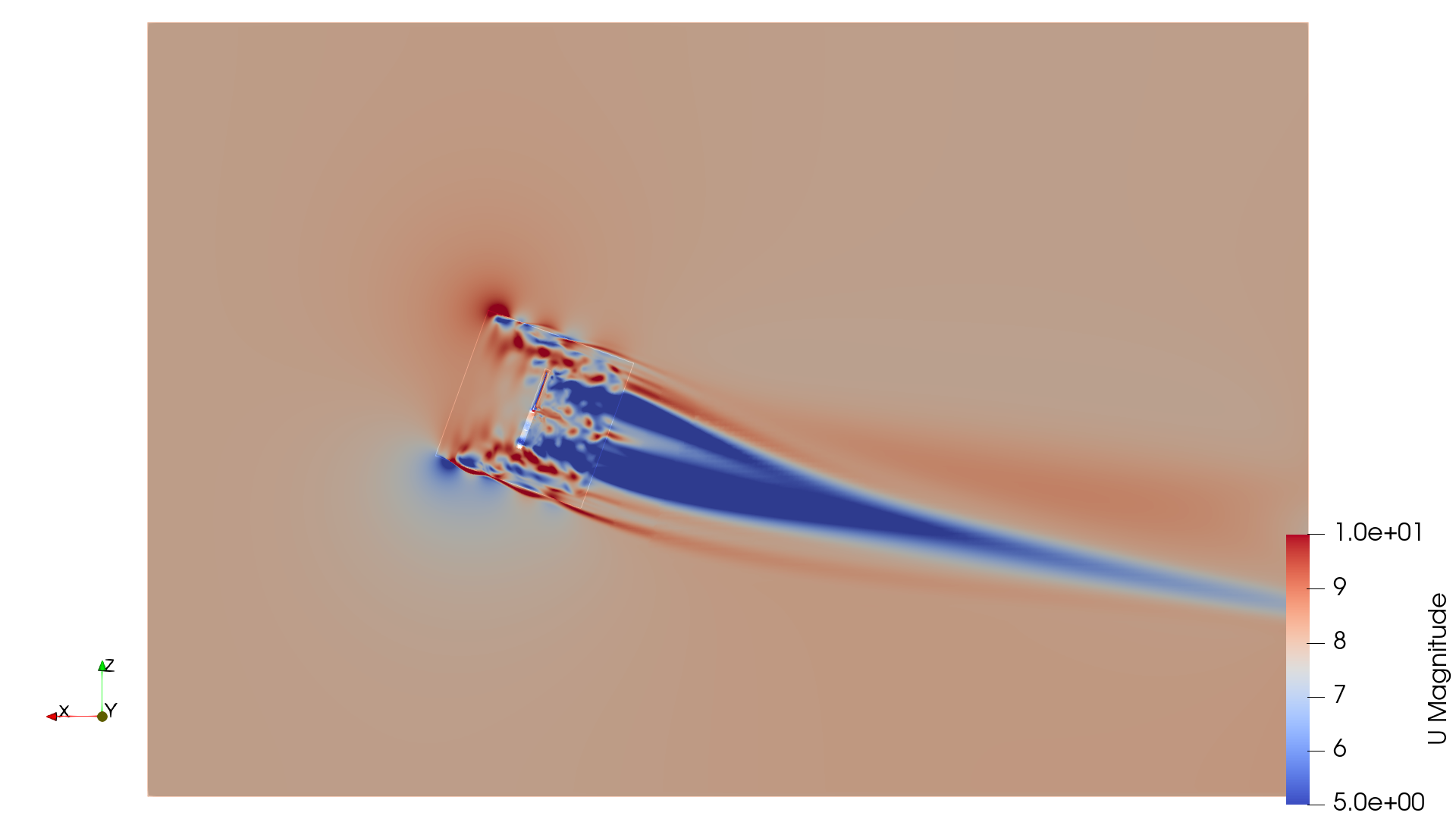 I'm simulating in a steady flow regime with MRF (multiple reference frame), when the turbine is aligned with the flow the flow is fully converged.
I have set the patches excluding the blade patches as non rotating patches in MRFProperties. I had tested in three different meshes with different refinements in the interface (57MM cells in "A" mesh, 62MM cells in "B" mesh, 97MM cells in "C" mesh) to better achieve an interface weight in AMI. But the three meshes diverged. For a last attempt I simulated an unaligned flow in an aligned mesh, changing the velocity components, but diverged as before. The mesh is a cylinder 15 diameters long and 5 diameters high. Inside the mesh is a mesh of 2 diameters long and 2 diameters high, which is the rotating zone. I don't have a small example, this link contains the results and the mesh: https://drive.google.com/file/d/1RqzYC68v9YfBUidHXLHVgNwdBBvTcORP/view?usp=sharing
Openfoam v2006, gcc v8.3, centos.