Add real density in turbulence models (for 2 phase flow simulations, such as fluid-structure interaction)
It is a request that can be very useful when simulating fluid-structure interaction cases (two phase flow cases with an interface) for reducing the numerical damping.
I have realized that in turbulence models, density is defined as geometricOneField (value of One all over the domain). Just by changing to real density values (rhoFluid and rhoAir defined in constant/transportProperties), we can get more realistic values in the inteface water-air of the turbulent kinematic viscosity (as it can be seen in the picture).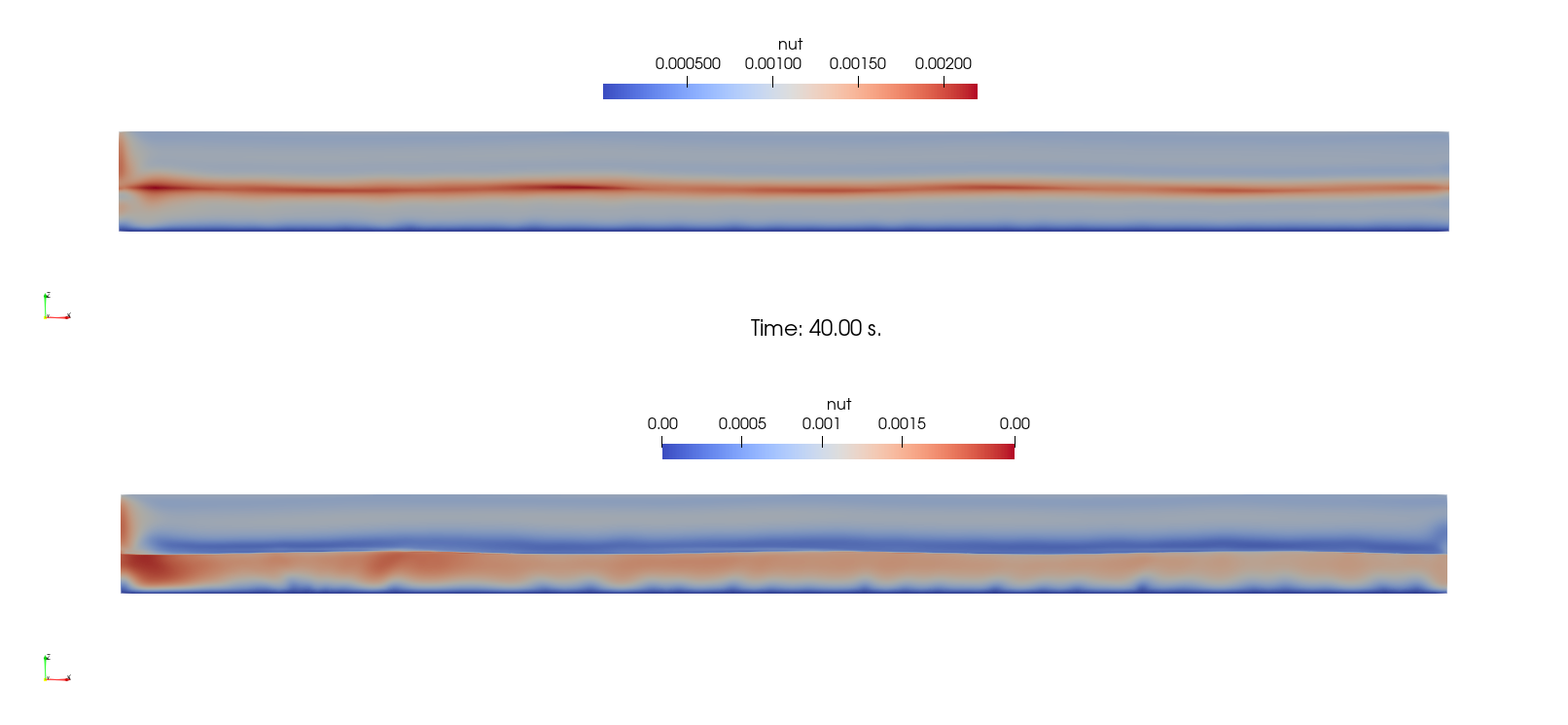 I have added the subfix IH to all the new modification, so the standard and new turbulence models can coexist in the same libraries. I enclose the codes ( transportModels.tar.xz and TurbulenceModels.tar.xz), the new solver (interFoamIH.tar.xz) and two tutorials:
waveExample_StokesI_Kepsilon.tar.xz: waves (stokesI) in empty channel with standard turbulence model (kEpsilon).
waveExample_StokesI_KepsilonIH.tar.xz: waves (stokesI) in empty channel with new turbulence models (called kEpsilonIH).
Please note that I have just updated the three most used turbulence models for fluid-structure interaction (kEpsilon, kOmega, kOmegaSST). It can be done for all the others too.
waveExample_StokesI_Kepsilon.tar.xz